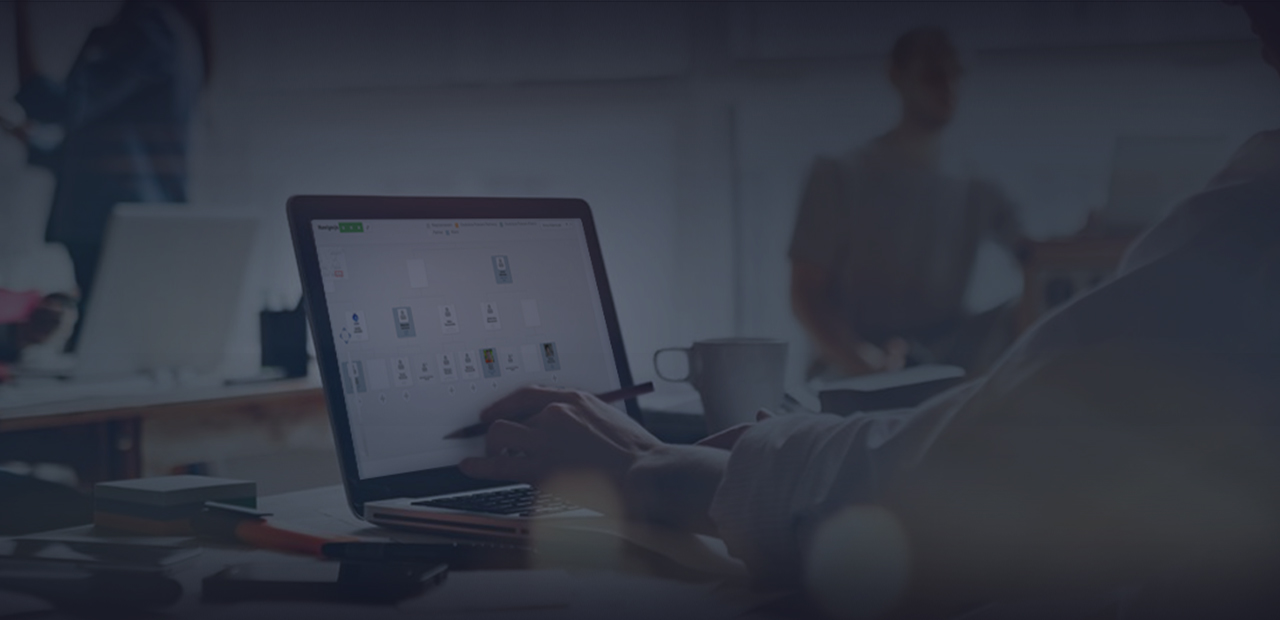 iStruct – Enterprise Software
for MLM & Direct Selling
ISTRUCT
World-class software for innovative & up-to-date
leading direct selling companies.
Multinational
Go global, expand without boundaries – build an international company.
Mobile
The same user-experience of back-office on all devices – notebooks, smartphones & tablets.
Omni-channel
Sell everywhere: Internet
(e-commerce), retail shops & home parties.
Innovative
Real-time compensation calculations is just the beginning of what may surprise you.
Sales model of any kind
– one or many at the same time
MLM
Organise your sales structure based on consultants & clients recommending your products or services.
DIRECT SELLING
Build your professional team of sales reps, team leaders & sales managers.
PARTY PLAN
Sell at home parties organised by hosts & consultants.
Schedule a demo
Meet iStruct – Innovative MLM & Direct Selling Software of Tomorrow
Take a tour on iStruct modules
E-commerce Platform
E-shop for distributors & clients with build-in customer service phone orders processing. Integrated with couriers & payment gateways across the world.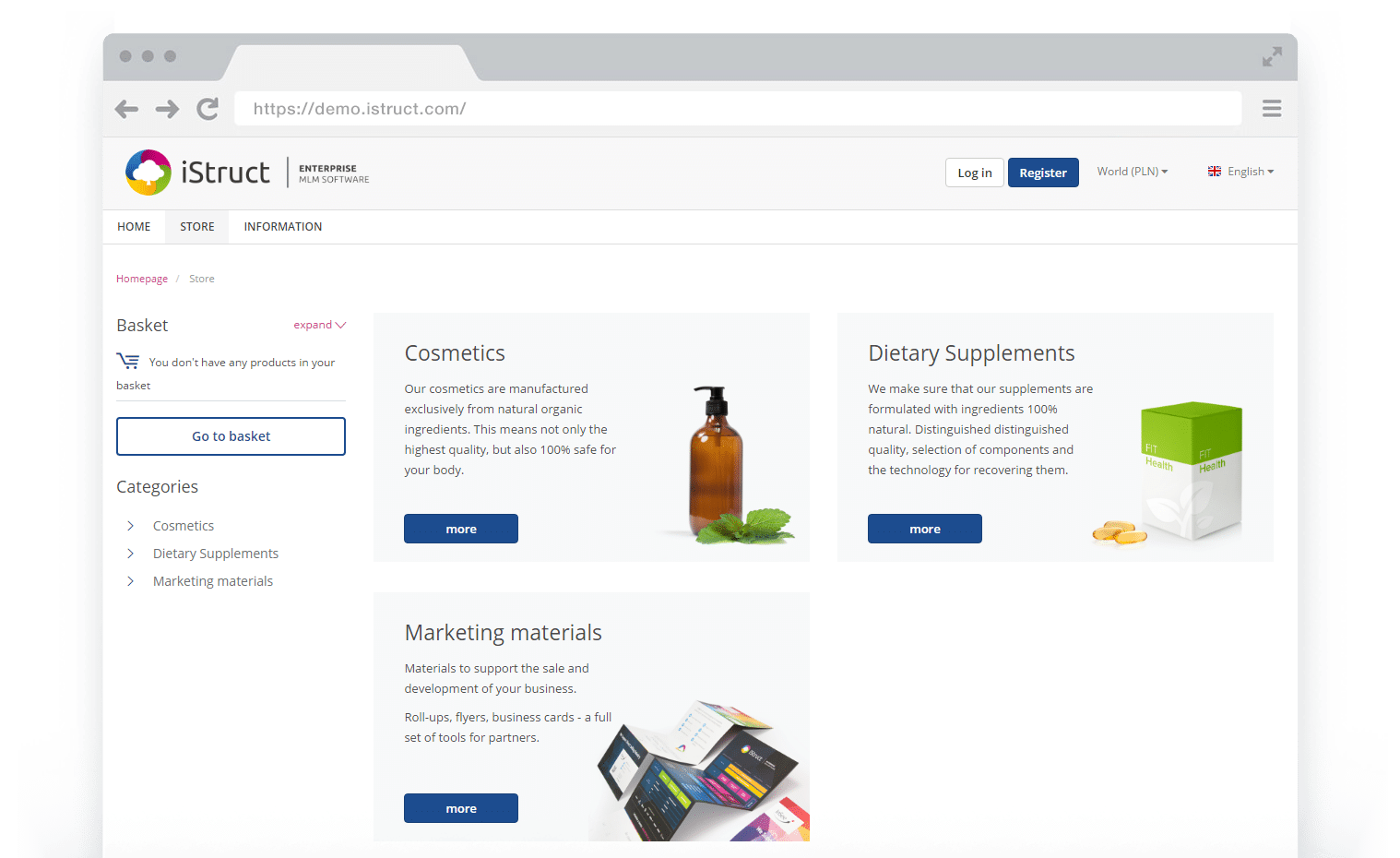 Referral Links
New distributors enrollment & remote sales now possible via referral links system – make smart use out of content & affiliate marketing.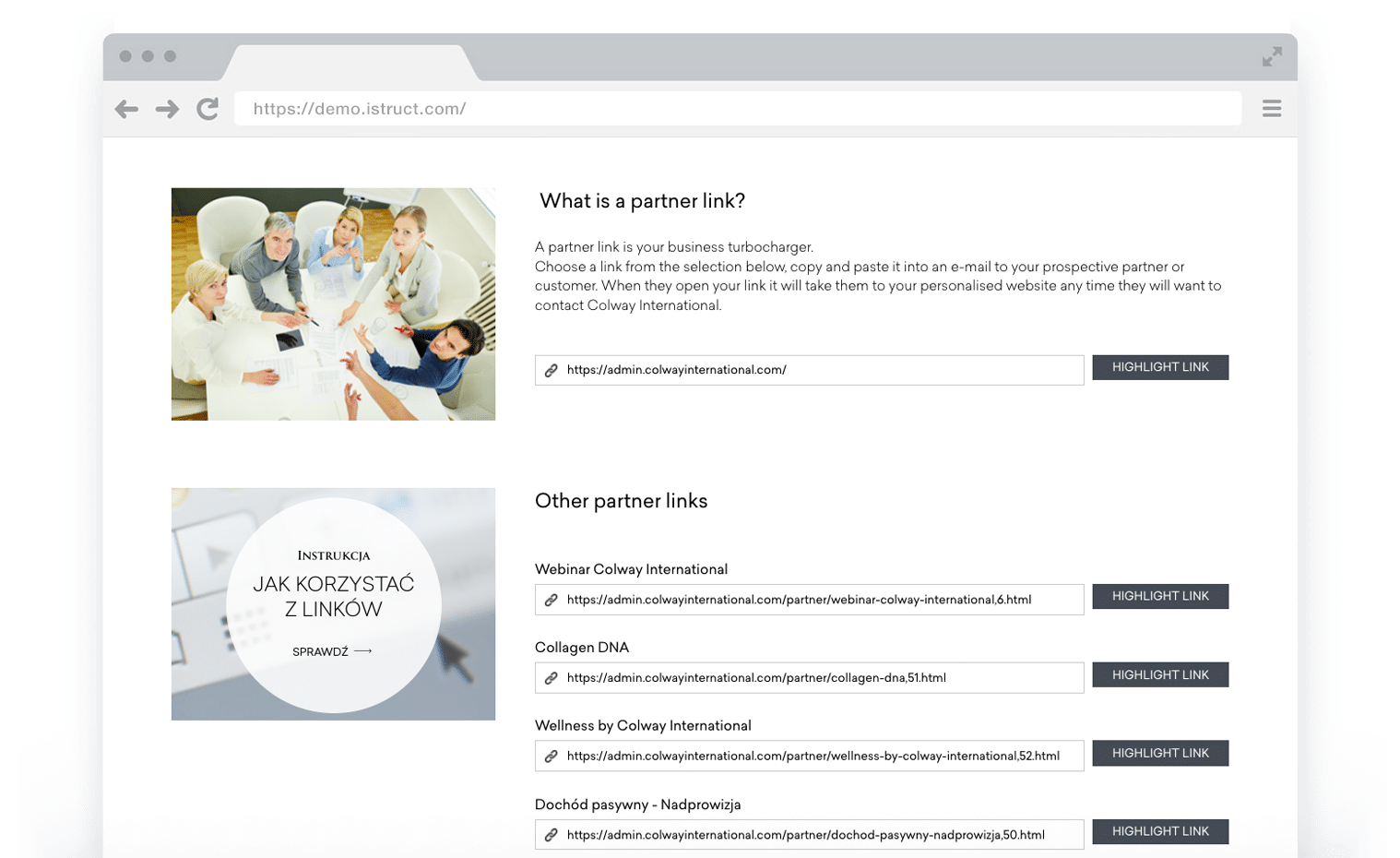 Structure Tree
Dynamic visualise presentation of structure tree of any kind (binary, matrix or genealogy) based on GoogleMaps-like mechanisms.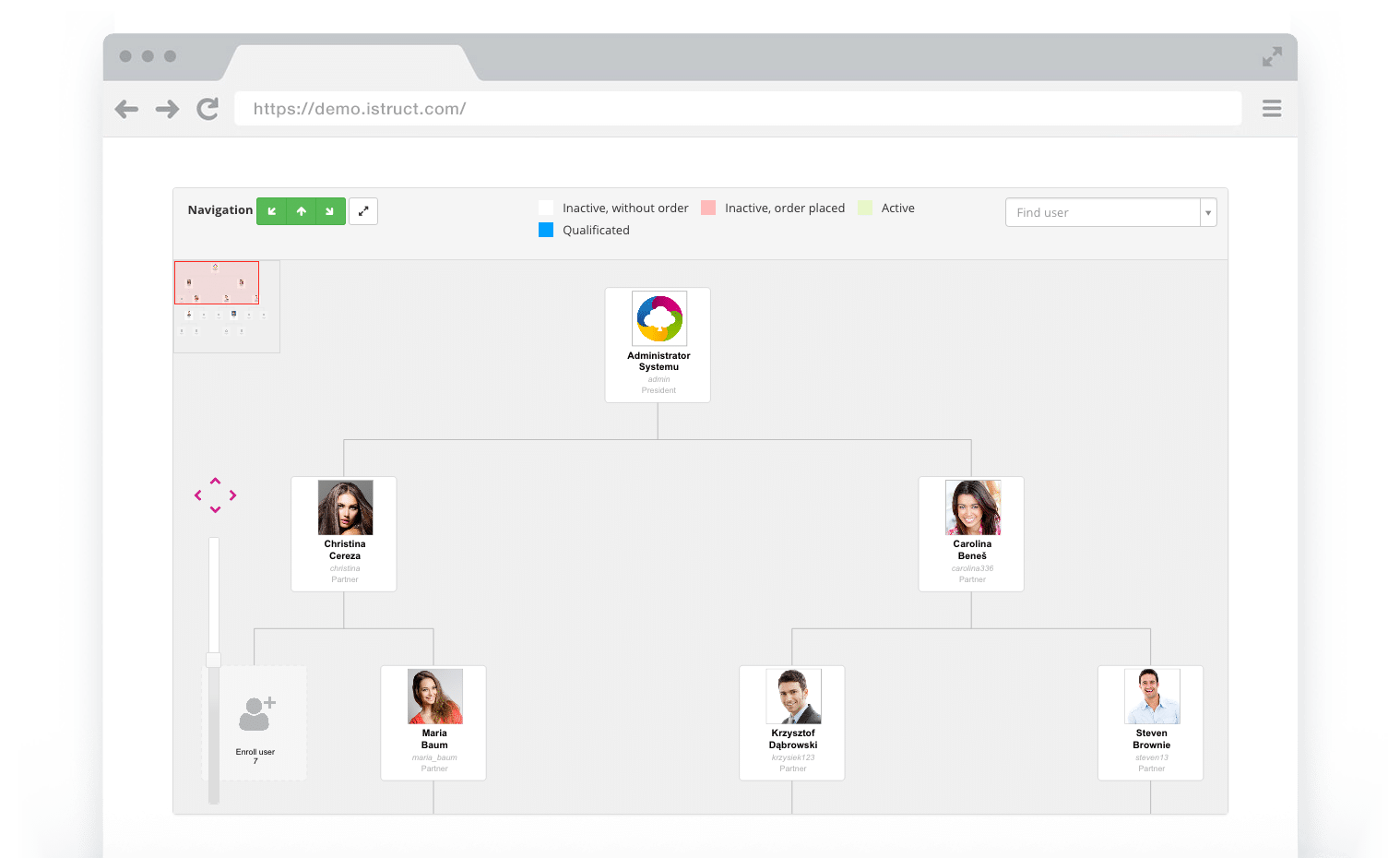 Commission Engine
iStruct calculates commissions and sales volumes in RTC mode (Real-Time Calculation) – your distributors receive immediate feedback about their business, sales progress and structure growth.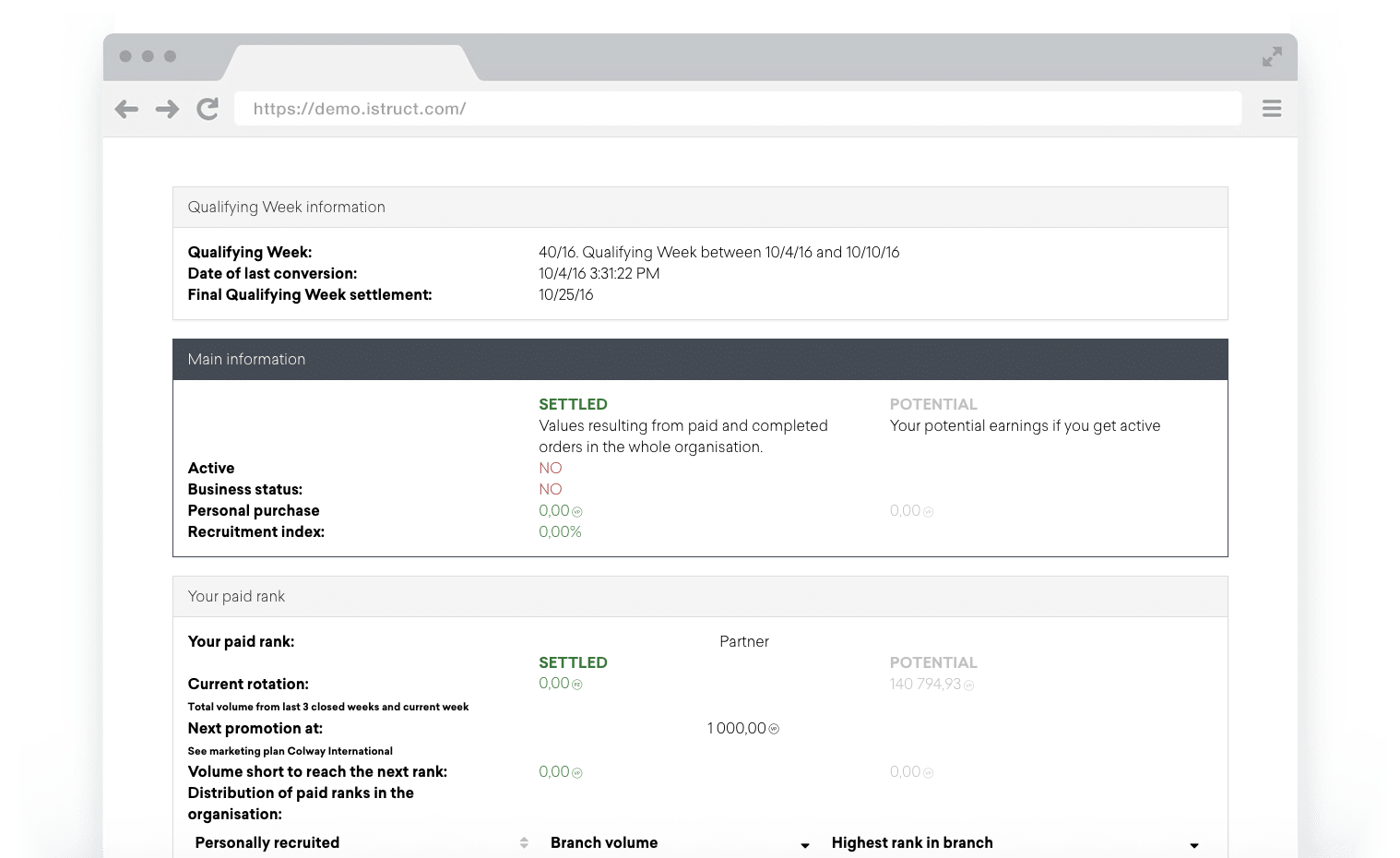 E-wallet
Internal balance of commission earned vs spent on discounting the orders with possibility of manual (via admin panel) top-up or deduction of funds.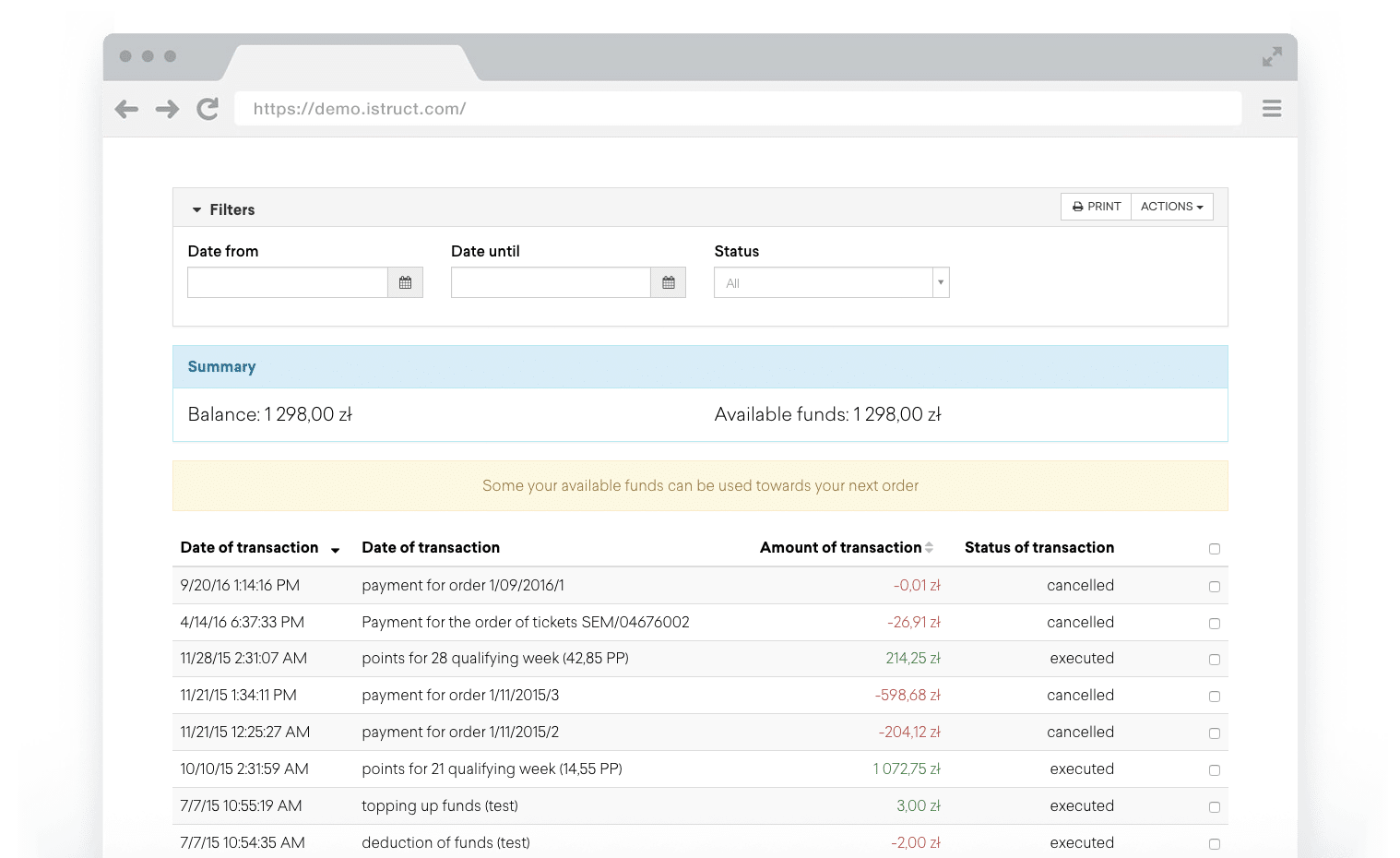 Special Offers Configurator (Marketing Automation)
Creator of automated & dynamic promotion rules to increase sales in on-line channel.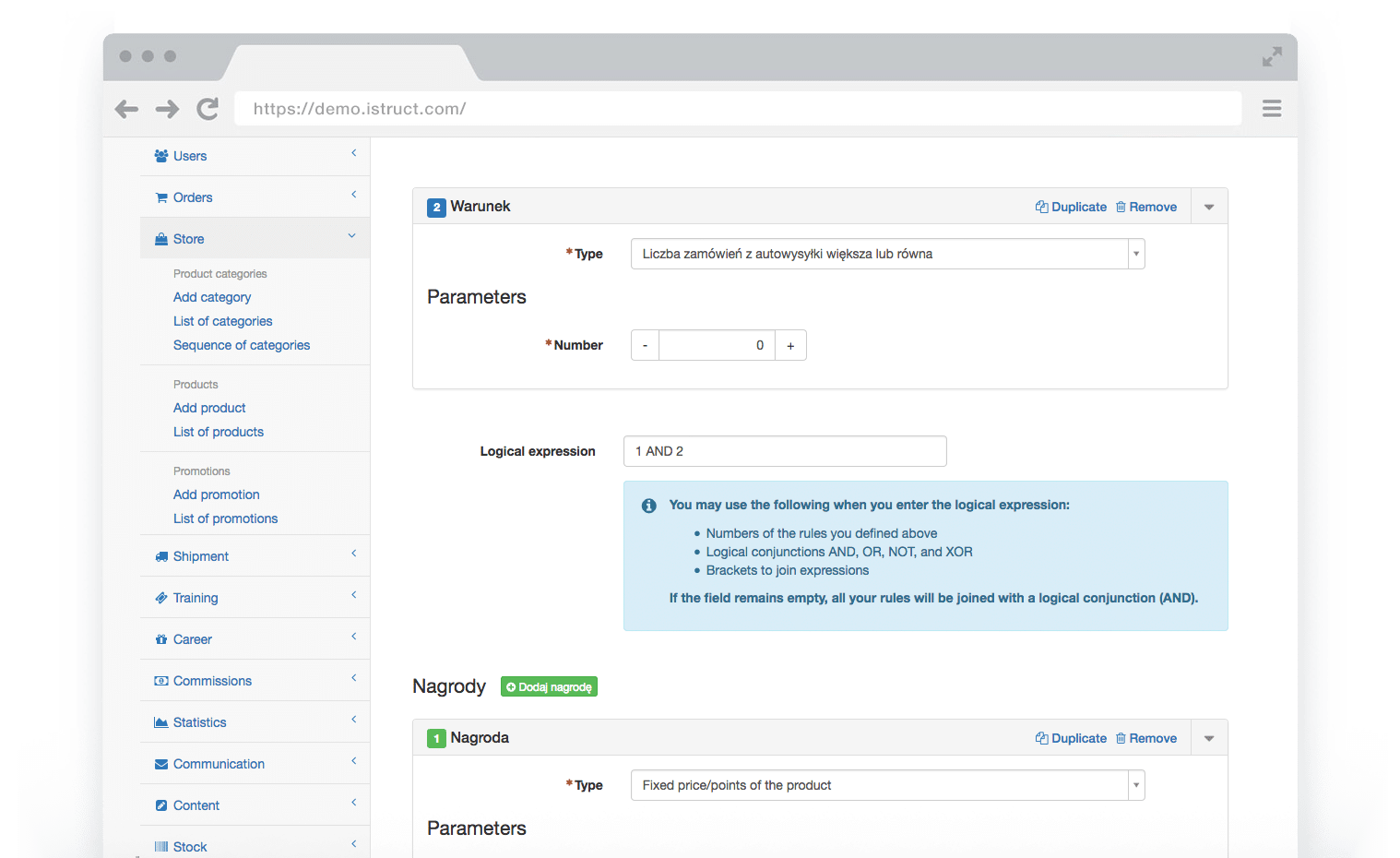 Tickets Selling Platform
Advanced module to manage company events, sell & generate e-tickets, report attendees presence and analyze statistics.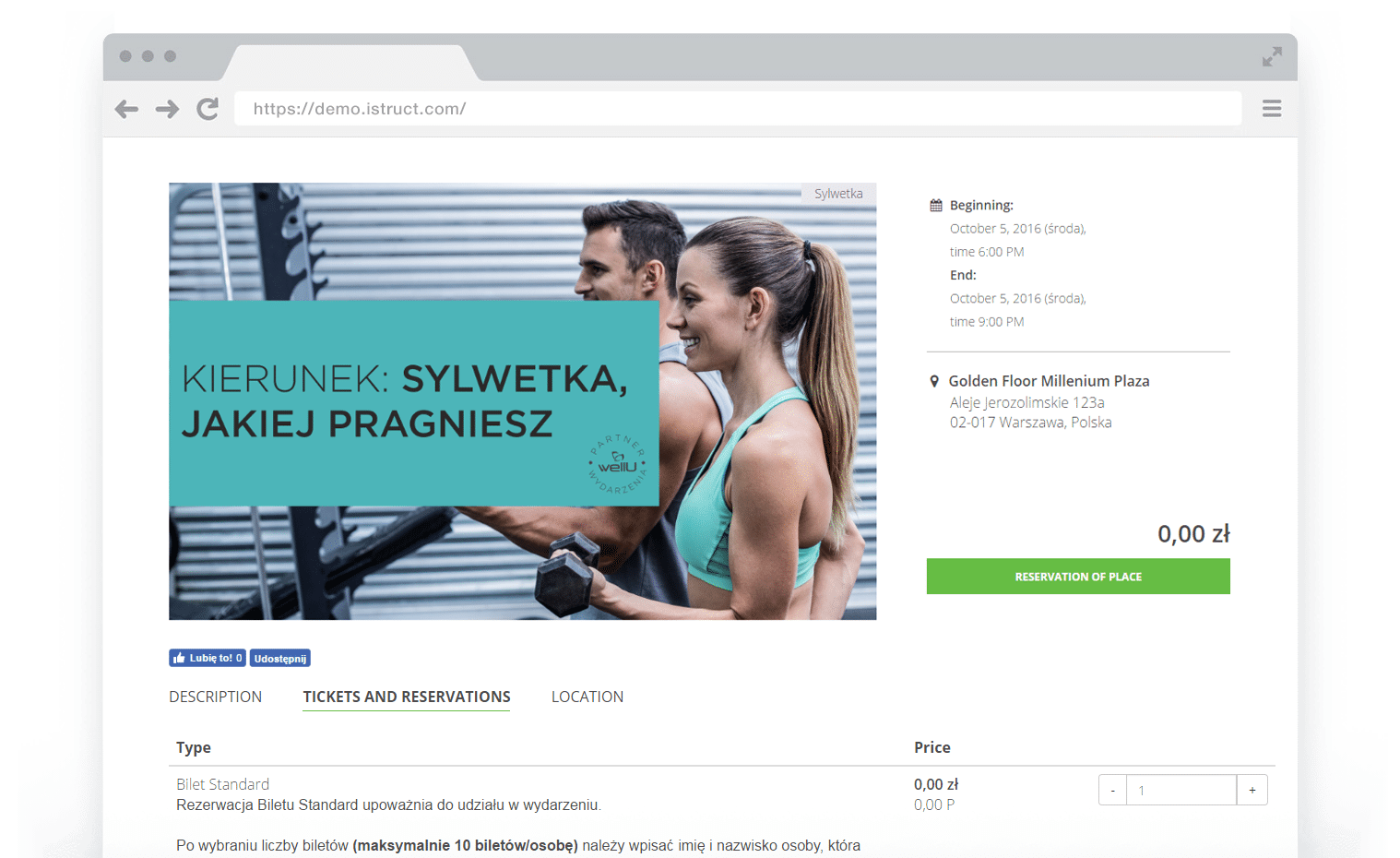 Need more?
You have seen only few module with shortcut description. iStruct is built-up from over 100 different modules that you can configure and customize. Customers about us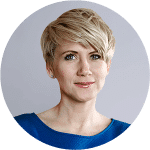 During the implementation they have proven their deep business and industry knowledge way beyond an IT field. They advised us on business processes organization and turned out to be invaluable support with compensation plan design.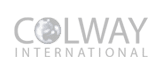 Daria Wasiluk, V-ce President at Colway International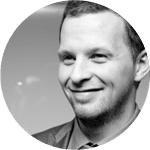 InSee team is really engaged in projects they run – inspired us with interesting ideas & solutions yet remained flexible regardless of complexity of our expectation at any time.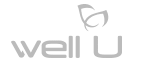 Tomasz Jagielski, CEO at WellU Group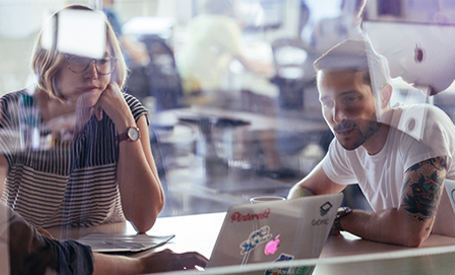 iStruct is trusted enterprise software with years of
on-line presence on international MLM & direct selling market.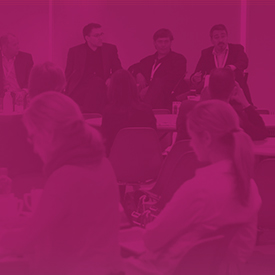 Leading software solution
for extraordinary companies
All-in-One
One platform powerful enough to handle all your business processes – based on single database.
Customizable
Over 130 modules to choose from – make it your way!
Extend & Integrate
Payment gateways, couriers, warehousing & accounting software – built-in plugins waiting to be configured.
Marketing Automation
Automate communication & marketing processes – boost your sales & create exceptional customer-experience.
Gamification
Engage your distributors with dynamic rewards, extra motivational programmes & bonuses.
Mobile Interfaces
Stay present of mobile devices – smartphones & tablets. Accessible at any time.
7 reasons why companies choose iStruct
01
STABILITY & EXPERIENCE
iStruct is trusted for over 8 years enterprise-class software solution – for both start-up's and grown businesses.

SAMPLE CUSTOMERS:

02
INTERNATIONAL
Scalable software achitecture is a powerful tool for globally thinking enterpreneurs.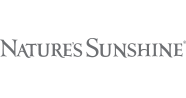 Natures Sunshine

Kannaway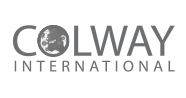 Colway International

03
SECURE & SCALABLE
Software ready to support any dynamic of sales growth:
Tested on hundreds of thousands distributors
Hosted on dedicated servers with possibility of cloud-based infrastructure
Built-in multi-countries business logic with no need of software & database replication

04
FLEXIBILITY
iStruct behaves and looks exactly as you want.
Choose your modules package, customize it or create totally new components, integrate with your favourite apps.
Experience unlimited possibilities.
05
INSPIRATIONS & POSSIBILITIES
Over 130 modules to choose from
Growing repository of external integrations (payment gateways, text messages operators, warehousing & accounting software)
Multiple business models: MLM, Direct selling and Party Plan
Any kind of compensation plan: binary, stair step breakaway, uni-level, matrix and more
Real time of compensation bonuses calculation
06
INNOVATIVE
Attract people with up-to-date marketing trends:
Marketing Automation
Communication & content automated distribution
Omni-channel
On-line & off-line become as one
Responsive WebDesign
Full access on any mobile devices
07
ADDED VALUE
iStruct is more than just a software – it is support of experienced team that will help you stay one step ahead of your competitors.
During the implementation they have proven their deep business and industry knowledge way beyond an IT field. They advised us on business processes organization and turned out to be invaluable support with compensation plan design.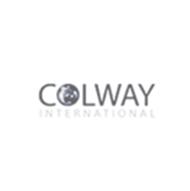 Daria Wasiluk, V-ce President at Colway International S.A.
We have been trusted
by over 60 clients worldwide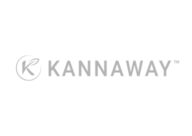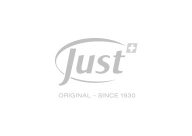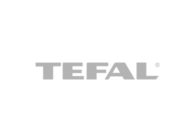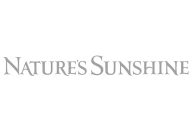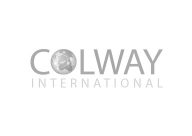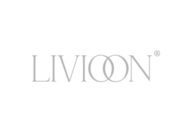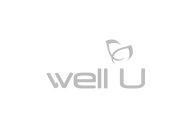 Join our happy clients today
CASE STUDIES
Kannaway is a rapidly and globally growing direct selling company with the expertise in CBD.
Challenges
Kannaway has been present on US & EU markets for 4 years before moving to iStruct – very complex data migration combined with multinational character of the company were the most challenging parts of the project.
Solutions
Sales tax & VAT compliance, numerous integrations with existing service providers, brand new UX / UI – just to name the few out of tons of solutions developed to help Kannaway expand globally.
CASE STUDIES
Colway International is a dynamic & growing network marketing business intensively incorporating e-commerce trends.
Challenges
In cosmetics business an important role are playing special offers & discounts. Colway International business concept required from us to provide an easy and quick way of configuration business & products promotions of any kind.
Solutions
iStruct software platform was extended by dynamic promotions creator in e-shop that enables to configure complex conditions (based on business rules and basket content) & awards in admin panel interface.
CASE STUDIES
Natures Sunshine Products opens several new european markets at the same time!
Challenges
Implementation iStruct platform for NSP was aimed to support company expansion in Europe – we were required to enable cross-sponsoring over the whole company structures (managed in different external software).
Solutions
One of main objectives of implementation was integrating iStruct platform with external corporate back-office software in US yet providing multi-local business logic & compliance in the same time.
A platform that connects and extends
Integrated with industry leaders to create seemless experience for your distributors & customer service.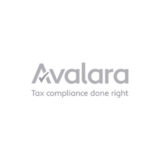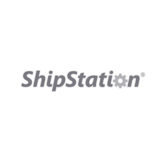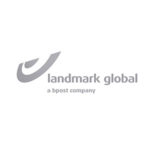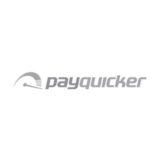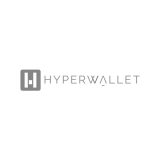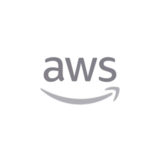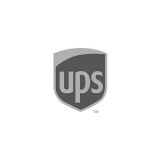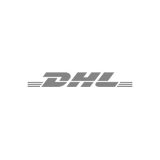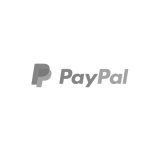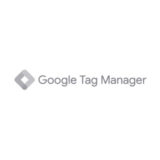 iStruct platorm integrates with numerous other service providers for payouts, logistics, payments, accounting & marketing services.
Need more flexibility?
Build more integrations with your favourite apps using iStruct API – go beyond limits!
iSTRUCT MOBILE
Mobile App – stay in touch!
Effective communication with your distributors thanks to push notifications.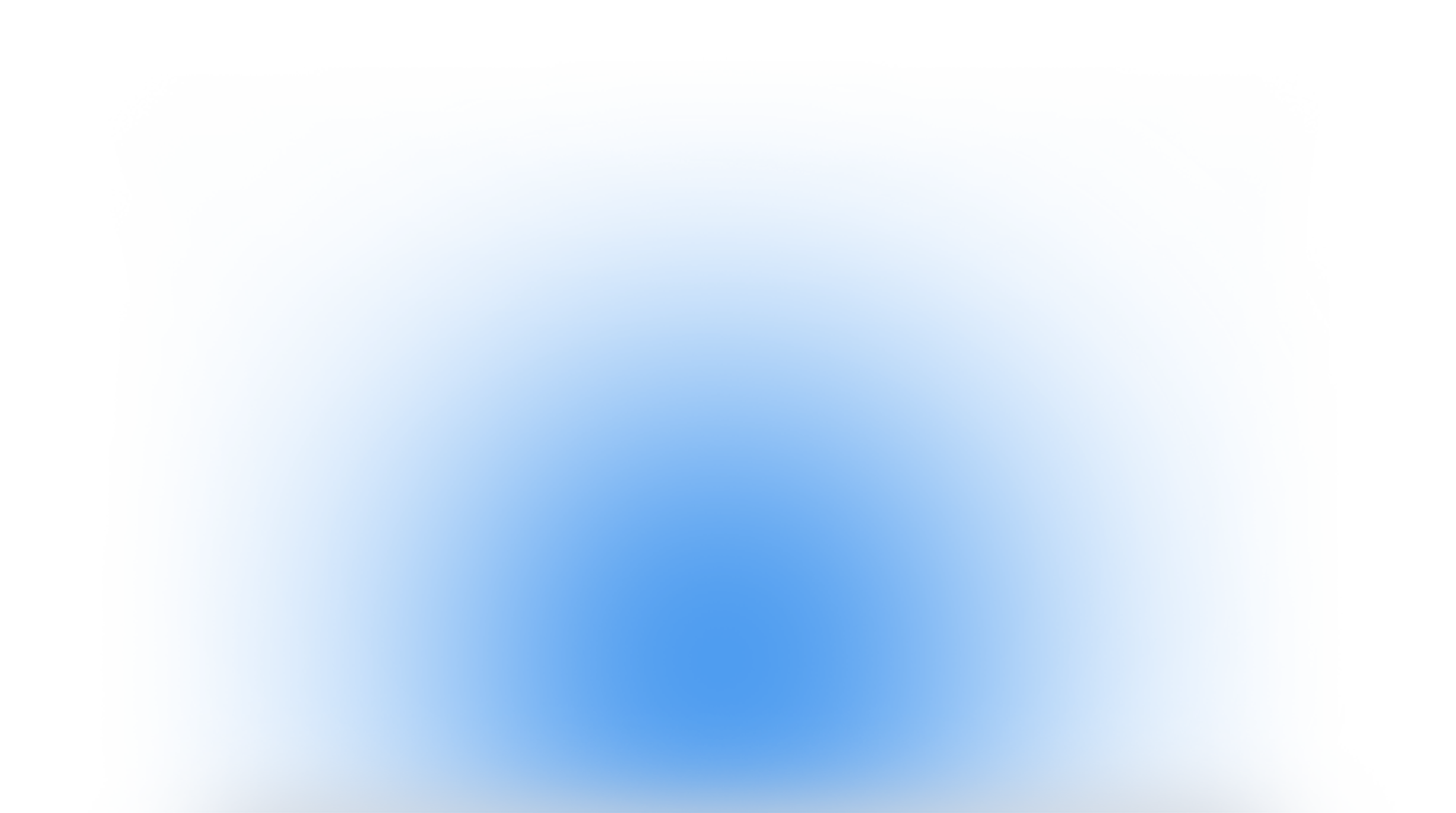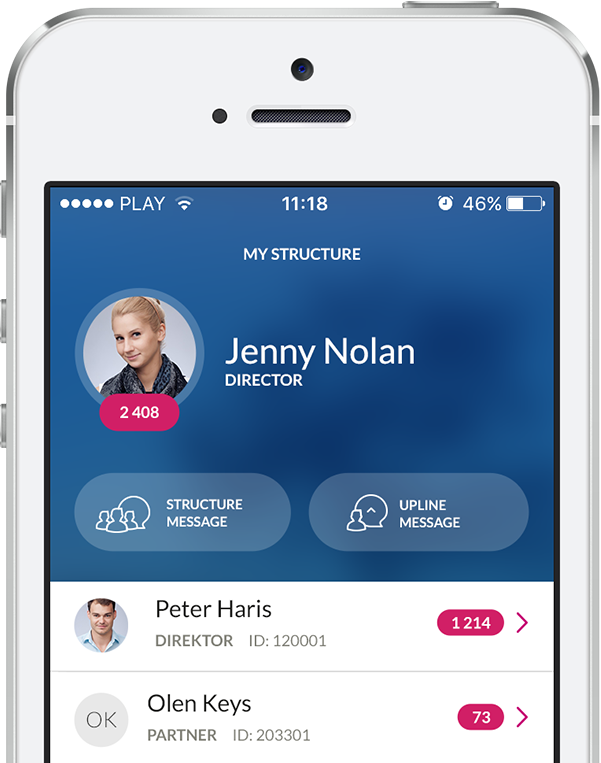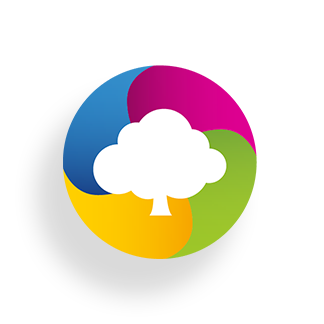 We support direct selling – globally
iStruct is already implemented in 34 countries.
Each year our clients are opening new markets.